Linus discography
Buy Linus music
Linus compilation contributions
Linus unreleased
Linus etc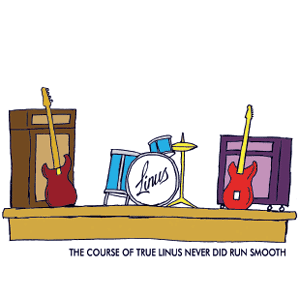 The Course of True Linus Never Did Run Smooth
(Mole in the Ground 2006)
Love is the Law
I'm not your enemy
Way on down
Think I'm over
Don't forget
Did she mention me
I'm from outer space
Days gone forever
Tart #2
Take my hand, Lord Jesus
Happy tincture
Ed's birthday present
Supercool
Big Bucks
Sweetcheeks
Where's Billy Zoom?
This compilation includes the songs from the PE e.p. and Don't Forget e.p., as well as the long-lost Supercool e.p. and BBC Radio One session.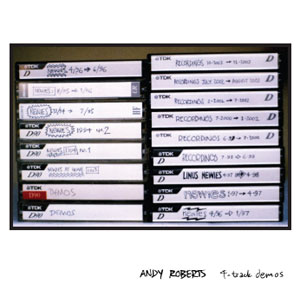 Andy Roberts 4-Track Demos
(Mole in the Ground 2006)
How did I get home last night?
You're making me high
Mother Mary
Try to remember
I'm back
Luna
Try
My romantic friend
All the consilieri
Don't be so hard on yourself
Can't compete
To fate
Edge of the earth
Another girl
Need greater than fear
Too much to do
Camden Road station
Honey, don't pick up the phone
Let's go under
Sad all the time
They don't sell what I need
Losing it

P.E. e.p.
(Mole in the Ground 2004)
Love is the Law
I'm not your enemy
Way on down
I think I'm over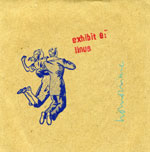 homocrime mini release e.p.
(Homocrime 2004)
Linus Instrumental Demos
Tangy
Untitled
Concrete Kite Flyer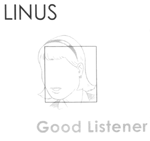 Good Listener
(Mole in the Ground 2000)
Talk Too Much
Lovers of London
Don't be Sad
Long Distance
Days of the Sun
Okay Okay
Resilient
Thing of Beauty

Don't Forget e.p.
(Mole in the Ground 1998)

Don't Forget
Did She Mention Me
Dreamless Sleep
I'm From Outer Space
"I'm From Outer Space… three minutes of pop that you want to go on forever" - Melody Maker

Yougli
(Elemental 1994)
Riding With Rich and Darryl
Choose Your Own Adventure
Rumor Volat
Peeping Tam
Zap Gun
Queen Be
Sizafitz
Adolesce
Super Golgotha Crucifixion Scene
You're Corroded
The Bearded Tomato
Fume
Maybe Tonight
Slight
Lullah Bye Bye
"Sharp - if somewhat warped - pop nous" - NME
"One of the most individual, special debuts likely to surface this year" - I-D
"Turbulent songs imbued with their own pop logic… 4/5" - Select
"I've always liked to imagine that, once Linus have written a song, they turn it upside down, take a long hard look, then pull faces at it" - Melody Maker
"Humane, approachable and frequently delightful" - New Metal Hammer
"I love Yougli… Take their hand and walk into the woods" - The Big Issue

Super Golgotha Crucifixion Scene e.p.
(Elemental Records 7" EP/CD single 1994)
Super Golgotha Crucifixion Scene
La La
Take My Hand Lord Jesus, I'm Coming Home
Arlo Bay
"Splendid, inventive pop record" - Melody Maker
"Everything I've heard by them has been completely different. I like that. It sounds like they're moving forward all the time" - Thurston Moore
"Home-hitting tunes" - NME

Some Hearts Paid to Lie
(Wiiija Records compilation double 7" e.p. 1993)
Born Again
Trivia
Woe
"Linus' side of this seven-inch double-pack is … polished, sensual, witty, hugely entertaining"- Melody Maker

Linus 7" e.p.
(Bone Records 1993)
Driven Thing
Dripped Shit
Jack T. Chick
Light Blues
"I didn't believe their e.p. could live up to their shows, but boy oh boy it certainly does"
-Melody Maker
Back to top
Buy Linus music
Linus compilation contributions
Linus unreleased
Linus etc