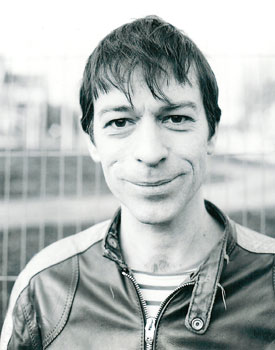 This page is a tribute to our friend Andy, a great guy that you really should have gotten to know. He was an incredibly talented songwriter, guitarist, singer, artist and writer, and will hopefully continue to get the respect he deserves.


Andy's mini site
Mother, what is a RRR? Find out by looking at Andy's
RRR
page.
Want to read what he wrote?
Read his journal
.
Remembering Andy
Read or add a reminiscence on the
'Remembering Andy'
LiveJournal community.
Contibute a tribute at the Linus Guestbook (temporarily out of commission).
Read a tribute from writer Charlotte Cooper, with additional Andy-related links.
Have a look at some photos and artwork on Flickr.
There is an Andy myspace, with extra songs to listen to.


Songs Andy sings
Bland Blubber
(Eventually became 'Woe', 1992 Demo)
Take My Hand, Lord Jesus
(Super Golgotha B-side, 1994)
Zap Gun
(Yougli, 1994)
Written on the body /Lyin'
(Demo, 1994)
My Mind Ain't So Open
(Magazine cover, BBC Radio One session, 1994)
Navarina
(Demo, 1995)
Believe Me Yes I Do
(Demo, 1995)
Lift Off
(4-track demo, 1995)
Since We Met
(4-track demo, 1998)
Long Distance
(4-track demo, 1998)
Love is the Law
(4-track demo, 2003)
Love Is The Law (PE ep, 2004)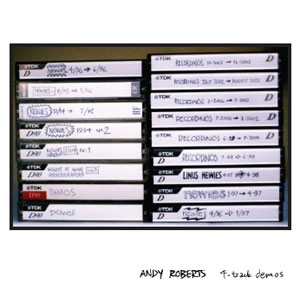 We have compiled a cd of Andy's demos from 1992-2003.
The cds are available for £5.00, plus postage.
To order a copy, click here.
More songs will eventually be available to download in the future.


Andy's music side projects
Mister Songs
Andy started his Mister Songs project in 2004, in order to fund his MA. Andy really didn't want to take out a loan, and who can argue with that? Mister Songs was so successful, he had entirely paid for his first year of study. That's Andy's drawing on the Mister Songs page, and he did all the art on this website.
The Shallows
Andy started a drum and bass band with Jennifer Denitto called The Shallows in 2001. She played drums, he played bass. Jennifer has written about the band: The Story of the Shallows, with accompanying photos and mp3s.
Lies
This was Andy's side project in 1999, a pop band formed with his friends Charley Stone, Caroline Jago and Ed Whatley. Additional information, photos and demos will be added soon.


Andy's favourite guitarists
Andy wrote about his favourite guitarists
here
.
Andy's stories
Andy wrote the majority of the content on this website. The newest addition is
Andy's 1993
, a letter he sent to writer Sara Marcus, who was writing a book about riot grrl.
Andy's artwork
Andy designed and coloured all the illustrations on the Linus website, as well as:
| | |
| --- | --- |
| | designed the Mole In The Ground logo |
| | drew the cover of 'The course of True Linus...' |
| | the PE ep cover |
| | the Good Listener cover |
| | the Don't Forget cover and insert |